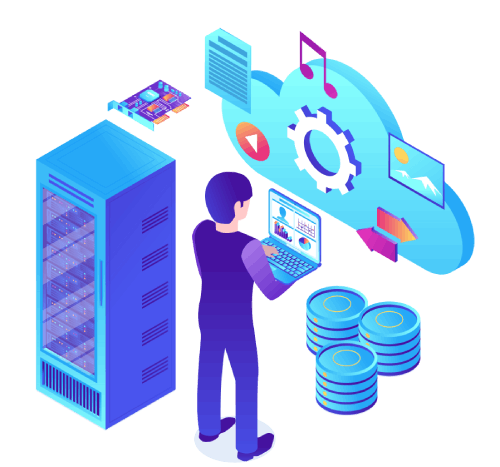 In addition, we analyze customer requirements and design and architect solutions, analyze existing services and recommend different cloud types that provide best value to the customer (IaaS, PaaS and SaaS), evaluate different cloud options per service, design cloud solutions based on Customer Security Requirements, design flexible solutions which are a combination of different cloud types , design and implement Secure Public Clouds, design and implement Enterprise Private Cloud, design and implement Enterprise Hybrid Cloud, Agile Cloud Deployment. Cyber also supports one-button deploys of Cassandra, HBase, MongoDB.
Cloud Services
Cyber Infotech understands how to maximize the benefits of cloud computing. This includes how to evaluate and implement the various cloud options including public clouds, private clouds, hybrid clouds, Infrastructure as a service (IaaS), Platform as a Service (PaaS) and Software as a Service (SaaS).
With Cloud Services we focus on simplifying adoption to the cloud; removing complications from cloud adoption, develop ROI's for moving to the cloud.